I visited Malaysia last summer and met my wonderful Malaysian friends there who gave me the true Malaysian experience. It's a shame I didn't know about
Yeohlee
Teng
last year, who's an amazing Malaysian designer who studied fashion design in Parsons School of Design, NY.
According to Vogue.co.uk
Yeohlee
Teng
used up every piece of material he had for his A/W 09 collection, and he didn't leave any scraps left. The collection was mostly suited for minimalists, but even though I would consider myself an
OTT
person, I still enjoyed browsing through this collection. The fabrics used consisted of stiff black denim, knits, and silver lame. The only garment that broke out of the white/silver/black pattern is the piece with the red felted polka dots.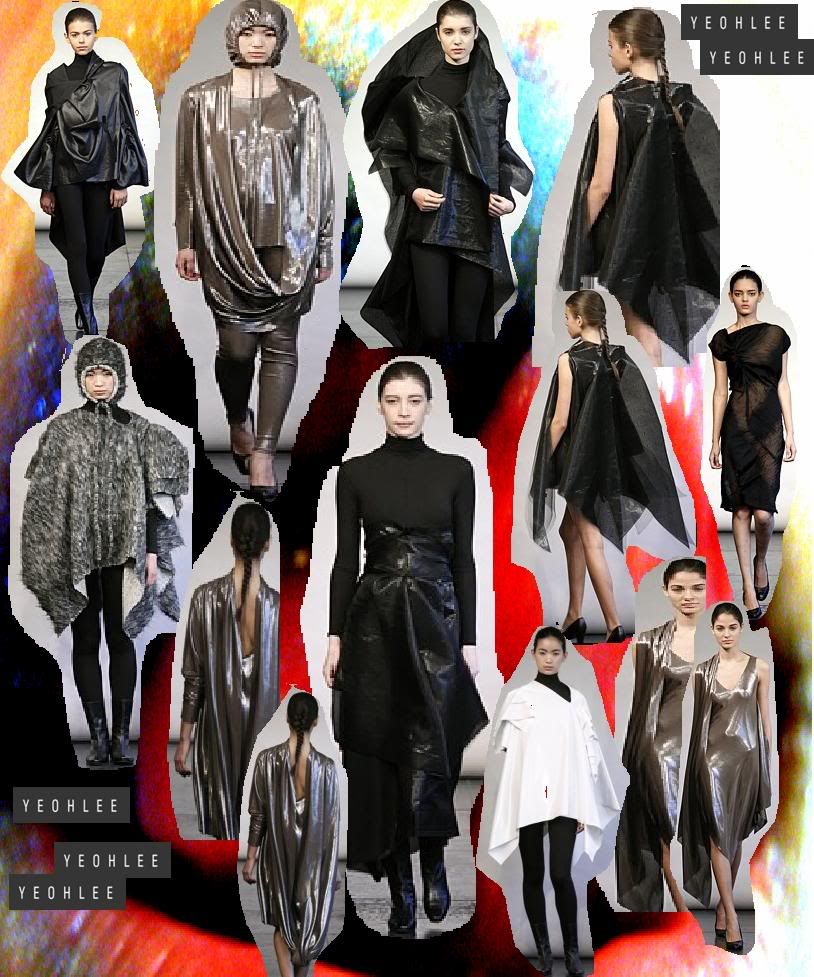 My favorite pieces would have to be the black tent dress with sheer triangle extensions, the draped lame dress with matching skullcap, and the last special outfit on the runway.
"After the final model had walked the runway, she stopped in front of the photographers to untie her four-layer sarong and, wearing a black turtleneck
unitard
, carefully laid the skirt flat on the floor so the audience could admire its – and
Yeohlee's
– technical wizardry, and applaud her unwavering commitment to environmentally responsible design." - Vogue.co.uk
Yeohlee
believes that "clothes have magic.", and this can be
truely
appreciated in her latest collection.
Malaysian friends.. show me your hidden talents.
xx-LJ